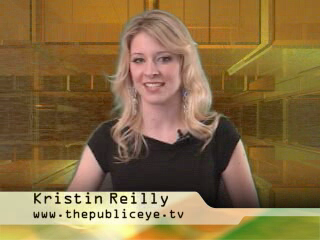 "The Public Eye, a daily three-minute news, commentary and entertainment video blog debuts a national search for video correspondents with a video submission contest.
Vancouver, WA (PRWEB) February 27, 2006 -- Celebrating the airing of its 100th episode, The Public Eye, www.thepubliceye.tv, a daily news and entertainment video blog, today announced a contest to solicit video submissions.
?We accept a wide variety of genres from homemade films, animated programs or short features,? said Jack Hardy, producer. ?If you have funny footage of animal antics, a friend?s wedding or an embarrassing moment, we can?t wait to watch it. Our slogan is ?capture and share the spotlight? and this could be your 15-seconds of fame.? In keeping with a family friendly policy, the program does not accept video intended to incite hate, depictions of extreme violence or nudity."
(Read More and Watch Video)
: